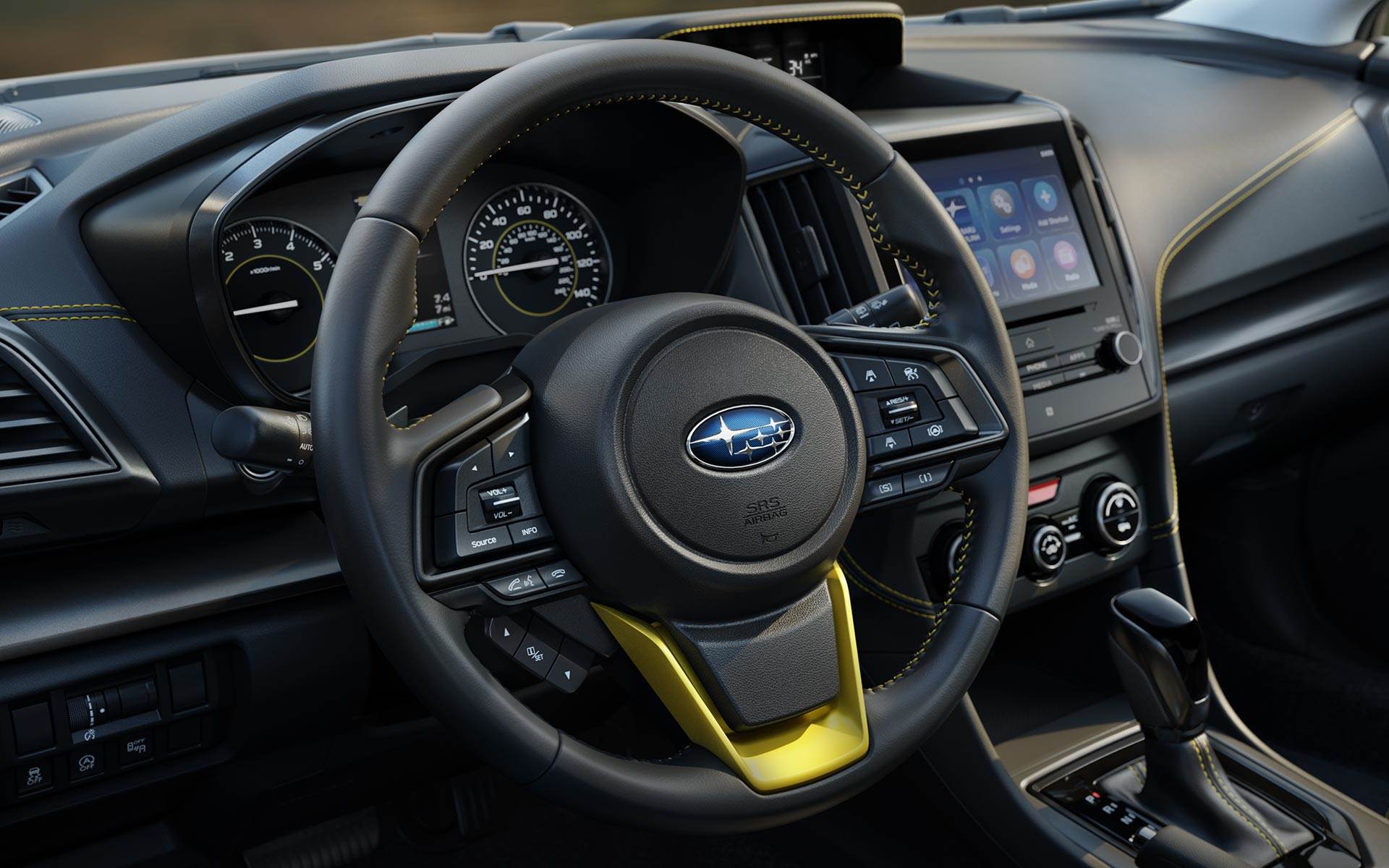 You're not at a loss for finding various vehicle manufacturers. However, there's something to be said about choosing a Subaru. It's a unique option packed with a lot of benefits. Knowing why to buy a Subaru makes it easier to buy with confidence. At C&S Subaru of Waterloo, we can introduce you to the models and show you why it's worth shopping with us.
Diverse Selection of Models
With so many different types of vehicles to choose from, you can find the one that meets your need. You might want to choose the sporty WRX, the family-friendly Legacy, or go with a more rugged SUV, like the Outback.
Each model has its own list of desired features - and many provide you with four and five door options for sedans. As for the SUVs, they can be as luxurious or as off-road worthy as you're looking for to accommodate all of your adventures.
It's good to know what each model has to offer - and a visit to the dealership can give you the visual research that should be conducted.
AWD is Superior
All-wheel-drive vehicles are not always easy to find. However, they're desirable because of their ability to perform well in any terrain. Whether you're driving in the snow, on a dirt road, or up a mountain, you can relax knowing that you have AWD.

Subaru provides AWD as a standard feature. It ensures you get the best driving experience from the very beginning.
They're Packed with Features
Depending on the model you choose, there are countless features to get excited about. All-weather packages provide you with heated front seats. SUVs and sedans provide a 60/40 folding rear seat to deliver versatility. Plus, you can look forward to keyless access with a push-button start.
Some of the other features you might find include:
Paddle shifters
USB ports in the front and back
Underfloor storage
STARLINK is also the in-vehicle technology provided in some of the latest models. This offers smart phone connectivity, navigation, and a variety of other convenient features. It ensures that you have technology at your fingertips.
Additionally, there are all sorts of different safety technologies for you to take advantage of including daytime running lights, a rear vision camera, a tire pressure monitoring system, and EyeSight driver assist technology.
The Brand Receives Countless Awards
Subaru is a brand that has been around for a significant amount of time. As such, it has won a variety of awards. It has been named as the most trusted brand by Kelley Blue Book for several years in a row. In addition to receiving the "trusted brand" award, it has also one brand image awards and five-year cost to own awards.
Many of the vehicles also win individual awards on an annual basis, including safety awards from the National Highway Traffic Safety Administration and dependability awards from JD Power & Associates. Vehicles equipped with the EyeSight technology and steering responsive headlights have also received the IIHS Top Safety Pick in 2020.
There's Community in Owning a Subaru
You'll also find that there is a considerable amount of community involved in owning Subaru. Not only do you get a subscription to Drive magazine simply for buying a Subaru, but there are also exclusive and exciting gatherings with fellow Subaru owners. Some of these may be organized by Subaru, local dealerships, or other enthusiasts.
When you see another Subaru on the road, it gives you a sense of camaraderie and community. You will also have a support system to help you should you decide that you want to add aftermarket parts for the purpose of going off-roading, racing, or anything else.
The list of reasons as to why you should buy a Subaru can go on and on. The reality is that it may not become clear until you sit on the inside and take it for a drive. It allows you to see and feel the difference of the Subaru in comparison to the other manufacturer models.
Buying a Subaru is a wise investment. At C&S Subaru of Waterloo, our knowledgeable sales staff can guide you through the inventory and show you why buying a Subaru makes sense. Call or stop into our dealership today to learn more.