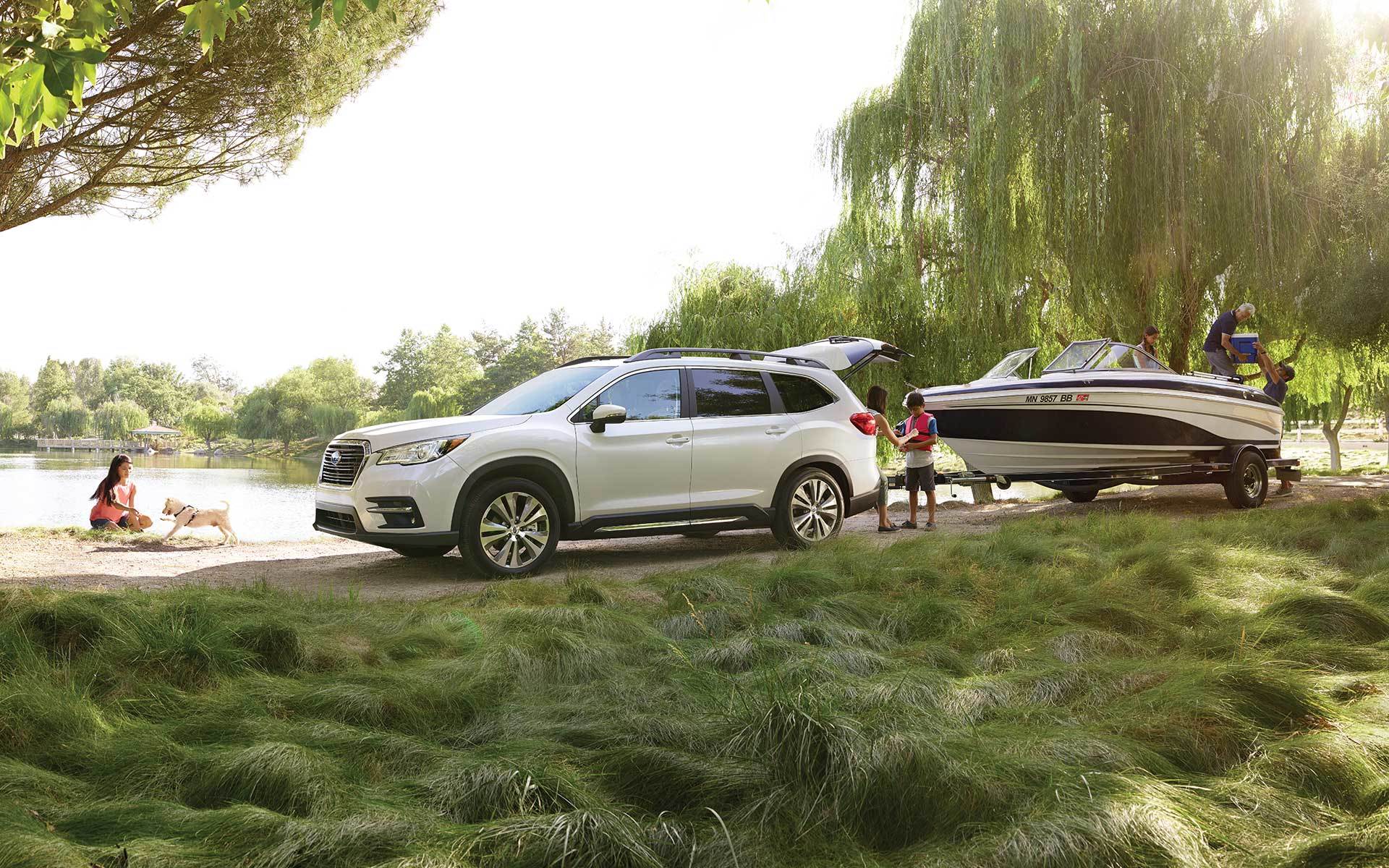 Whether you are an unheralded weekend warrior or you simply like to create your own roads, the Subaru brand offers the perfect vehicle for you! For several decades, Subarus have been the preferred brand for adventurers from all walks of life. Loaded with value, versatility, and rugged ability, Subaru offers a full lineup of stylish cars, SUVs, and crossovers engineered for the way you move. And you can explore the entire lineup right here at C&S Subaru. We invite you to visit our state-of-the-art showroom to explore the new Subaru lineup. In the meantime, continue reading to learn why Subaru is a top adventure brand. 
Excel in Virtually Any Terrain or Environmental Condition
For the most part, All-Wheel Drive is a premium feature reserved for trucks and a growing number of SUVs. But this comprehensive drivetrain is rarely offered on sedans and cars. In fact, the majority of cars on the road today are designed to send engine power through to either the front or rear wheels. And no matter whether it's a car, SUV, or full-size truck, All-Wheel-Drive is hardly ever standard. However, all Subaru cars and SUVs come equipped with standard Symmetrical All-Wheel Drive (except the blistering BRZ). 
Subaru's Symmetrical All-Wheel Drive
Subaru's Symmetrical All-Wheel Drive sends power to all four wheels to give you the most power, traction, and control when you need it. While most people think they only need AWD in ice and snow, there are a range of additional benefits for everyday drivers and off-road warriors alike: 
Get maximum control on dry road conditions, especially during maneuvers to avoid an accident. 
Gain more control in rain, particularly in instances of hydroplaning. Your Subaru's AWD can mitigate power away from the tires that are spinning out of control. 
Gain more control during a blow out because the AWD system will direct power away from the wheel to limit the likelihood of skidding. 
Extend the life of your tires because all four tires are working and will wear more evenly. 
Gain more control through your acceleration instead of dealing with "torque steer" or the potential of fishtailing. 
Accelerate faster with AWD by moving more torque to the rear where more traction is offered to move you faster off the line. 
Dynamic Driving Assistance
In addition to the standard Symmetrical All-Wheel Drive, Subarus are equipped with an array of dynamic driving assistance features. From available X-MODE that works to bolster traction in slippery conditions to the Vehicle Dynamics Control and Active Torque Vectoring that helps you stay on the intended path, Subarus are purposefully engineered to keep power where it belongs - completely under your control.  
Get Adventurous, Out-of-the-Box Performance with a Subaru
Based on more than a century of intelligent performance, the horizontal orientation of the Subaru BOXER engine delivers the perfect blend of efficiency and power. And you'll find the legendary and adventurous BOXER engine in every Subaru. This engine is positioned in-line with the drive train to increase the transfer of power. In contrast, other engines are either turned perpendicular or transverse and will require extra components to facilitate the transfer of power, which can limit efficiency. 
In addition, the low profile, horizontal orientation of the BOXER engine helps create a well-balanced vehicle. The low profile creates a lower center of gravity than other vehicle designs, helping provide quick handling and confidently flat cornering. This way, you can tackle whatever adventure lies ahead! 
Shift into Your Next Adventure 
Whether you're looking for high performance or low maintenance, the Subaru line of transmissions will give you the efficiency and control your heart desires. You can choose from three different robust transmissions. 
Subaru's Manual Transmission
Get ready to shift into adventure with the lightweight and dependable manual transmission. This transmission is perfectly tailored for passionate drivers who desire control and performance. The fully-synchronized gears of the 6-speed or 5-speed manual transmission empower you with efficient and smooth acceleration. 
Lineartronic Continuously Variable Transmission
The Lineartronic Continuously Variable Transmission (CVT) has been designed to mate perfectly with the Symmetrical All-Wheel Drive and the Subaru BOXER engine to create efficient performance. It features a seamless gear ratio that lets the engine operate within the ideal range for bolstered fuel economy. Simultaneously, the compact and lightweight design help the vehicle remain as nimble as possible. This transmission is also available in 8- or 6-speed manual modes and column-mounted paddle shifters to enhance your excitement. 
Get the Best of Both Worlds Automatic & Manual in One
The Subaru Automatic Transmission with Manual Shift Mode gives you the best of both worlds. You'll enjoy the smooth-shifting Manual Shift Mode technology with the performance of your automatic transmission. At the same time, the steering-wheel-mounted paddle shifters keep control nothing more than a finger away, so you can effortlessly pass vehicles, climb hills, and then relax back into automatic driving when you don't need it. 
Versatility Is Integrated into the Fiber of Each Subaru
The very backbone of all Subaru cars and SUVs are strongly rooted in a high-strength, rigid under-body. This reliable design provides industry-leading crashworthiness and serves as the perfect canvas for the world-class Subaru suspension system. 
4-Wheel Independent Suspension
The Subaru suspension system is engineered to deliver a smooth ride, confident handling, and dynamic balance. All Subaru vehicles start with a four-wheel fully independent suspension system to help you make light work out of the bumpiest of roads. 
The Double Wishbone Design
Simultaneously, the double-wishbone design empowers you to further smooth out even the harshest of driving surfaces. This system instinctively reacts to bumps without upsetting the composure of the vehicle and empowers you to handle the toughest of road challenges with confidence and calmness. 
Exceptional Ground Clearance
And anytime you decide to go where the gravel ends, the Crosstreck, Outback, and Forester all feature raised suspension systems for additional ground clearance. In fact, you'll enjoy up to 8.7 inches to be precise. 
Contact C&S Subaru to Create Your Own Adventures
No matter your needs or budget, the team at C&S Subaru will find the perfect vehicle for you! We'll get to know your unique needs and guide you to the best solution. 
Contact C&S Subaru today to create your own adventures in a new Subaru. 
Hours
Monday

08:30am - 07:00pm

Tuesday

08:30am - 07:00pm

Wednesday

08:30am - 07:00pm

Thursday

08:30am - 07:00pm

Friday

08:30am - 06:00pm

Saturday

08:30am - 06:00pm

Sunday

Closed